Guia aos objetivos e premios de Star Wars Pinball VR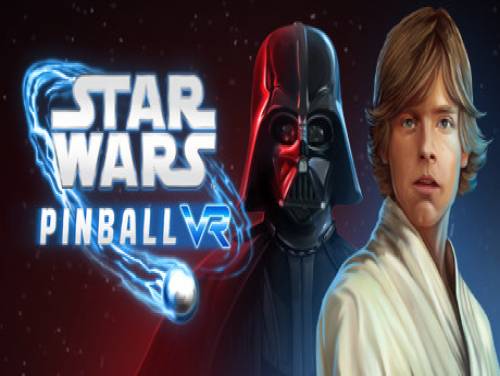 Objetivos de Steam
Star Wars Pinball VR
Chewie, estamos em casa

Chewie, we're home

Enfeite seus arredores com uma recompensa desbloqueada.

Explorador galáctico

Galactic explorer

Explore sua coleção jogando em pelo menos 3 mesas diferentes!

A Força é forte com este aqui

The Force is strong with this one

Avance um posto e se torne um Iniciado Jedi no Lado da Luz ou Adepto Sith no Lado Escuro.

Poder bruto e indomado

Raw, untamed power

?

Todas as alas se reportam!

All wings report in!

Inicie a multibola da Estrela da Morte na mesa Star Wars ™: Episódio VI

Lorde das Trevas

Dark Lord

Colecione Darth Vader no Star Wars ™ ️ Pinball: Mesa Clássica Colecionável!

Pessoas da areia! Ou pior!

Sand People! Or worse!

Complete um modo Tusken Raider em Star Wars ™: Tabela Episódio IV!

Grande Perturbação

Great Disturbance

Continue jogando duro e ganhe uma pontuação de pelo menos 150 milhões em qualquer mesa!

Atire em toda a galáxia

Fire across the galaxy

Duelo com o Inquisidor na mesa de Star Wars Rebels ™!

Mais uma passagem

One more pass

Derrote um andarilho AT-AT na mesa do Episódio V de Star Wars!

Uma verdade

One truth

Construa o Grande Holocron coletando todos os fragmentos!

Nove Zeros

Nine Zeros

?

O Mandaloriano

The Mandalorian

Complete a história em Star Wars ™ ️ Pinball: A mesa Mandalorian ™ ️.

Novo Mestre da Força

New Master of the Force

Faça combos e alcance um Master Combo na mesa de Masters of the Force!

Poder incomensurável

Immeasurable power

Complete a Ira de Krennic no nível 2 na mesa Star Wars ™ Pinball: Rogue One ™!