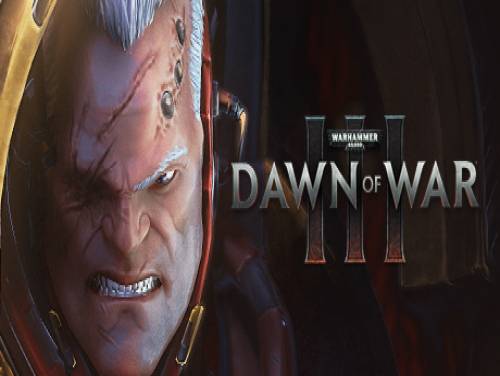 Bem-vindo no artigo deste site associado aos truques e aos desbloqueaveis de Warhammer 40,000: Dawn of War III. Todos os secretos conhecidos relativos a este jogo estao presentes nesta pagina.
Se voce possui outro material, nao hesite em posta-lo ou manda-lo para nos. Estaremos felizes de posta-lo no artigo com eventuais agradecimentos.
E', no curso de uma feroz batalha entre três facções em guerra Em Dawn of War III, você vai ter nenhuma outra escolha que para enfrentar seus inimigos quando uma catastrófica arma será encontrada no mundo misterioso de Acheron.
Temos material valido para PC. A lista das consolas està sempre em atualizaçao desde o 27/03/2017, dia em que Warhammer 40,000: Dawn of War III foi publicado.
Descubra varios truques, conselhos e estrategias para Warhammer 40,000: Dawn of War III (PC): Vida, Ilimitada, e muitos outros truques.
Além disso Warhammer 40,000: Dawn of War III voce pode baixar também o trainer pormo oferecido por outros. Se utilizado junto ao jogo, este trainer lhe permitirà ativar truques que voce nao poderia obter de outra maneira.
Ao final da pagina voces poderao ler a lista dos objetivos que voces querem conseguir para as correspondentes consolas, junto a uma pequena explicaçao sobre como consegui-los.
Obrigado por ter lido esta breve introduçao. Vamos lhe mostrar os truques agora.