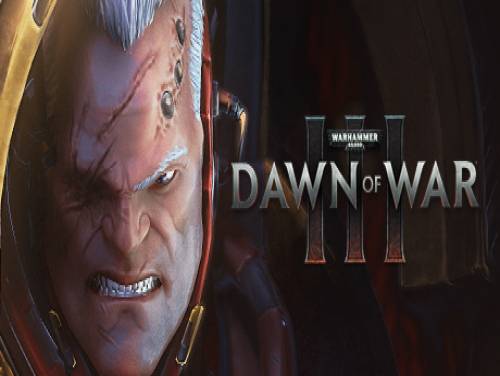 Bem-vindo ao artigo deste site associado aos truques e destraváveis ​​de Warhammer 40,000: Dawn of War III Todos os segredos que sabemos sobre este jogo estão escritos nesta página.
Se você tiver qualquer outro material, não hesite em publicá-lo ou enviá-lo para nós, ficaremos felizes em publicá-lo no artigo com qualquer agradecimento.
E', no curso de uma feroz batalha entre três facções em guerra Em Dawn of War III, você vai ter nenhuma outra escolha que para enfrentar seus inimigos quando uma catastrófica arma será encontrada no mundo misterioso de Acheron.
Temos material válido para PC A lista de consoles é atualizada continuamente de PC, a data em que Warhammer 40,000: Dawn of War III foi publicada.
Descobrir Truques, Dicas e Códigos para Warhammer 40,000: Dawn of War III (PC): Vida, Ilimitada, e muitos outros truques.
Também para Warhammer 40,000: Dawn of War III você também pode baixar um treinador promocional oferecido por terceiros. Se você executar o jogo em conjunto, este treinador permitirá que você ative fraudes que você não poderia obter.
Na parte inferior desta página você pode ler a lista de objetivos a serem alcançados para os consoles correspondentes, juntamente com uma pequena explicação sobre como alcançá-los.
Obrigado por ler esta breve introdução. Vamos mostrar as fraudes.