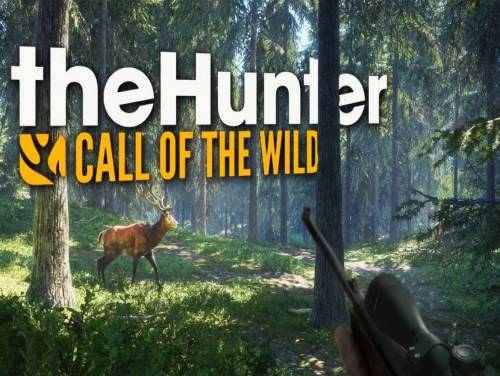 Bem-vindo à página das fraudes de theHunter: Call Of The Wild Mostramos-lhe todo o material que encontramos, sendo este um site completamente dedicado às fraudes e soluções dos videojogos.
Esperamos que ele ajude você e aprecie nosso trabalho, se tiver alguma dica para sugerir, comentar ou entrar em contato conosco e atualizaremos a página.
TheHunter: Call of the Wild é um jogo de caça definido em um mundo aberto cheio de vida selvagem e muito realista. A experiência de caça em single-player ou multiplayer, dependendo de sua presa, e o desenvolvimento de habilitar interessantes para o seu personagem no decorrer do jogo.
theHunter: Call Of The Wild foi publicado 16/02/2017 para [2.] Temos o cuidado de atualizar a lista de consoles para os quais o jogo foi publicado ao longo do tempo se os truques também forem aplicados aos novos usuários.
Descobrir Truques, Dicas e Códigos para theHunter: Call Of The Wild (PC / PS4 / XBOX ONE): Congelar Animais e Definido Horário de 8H.
Vamos seguir mostrando as fraudes após a introdução que acabamos de escrever.