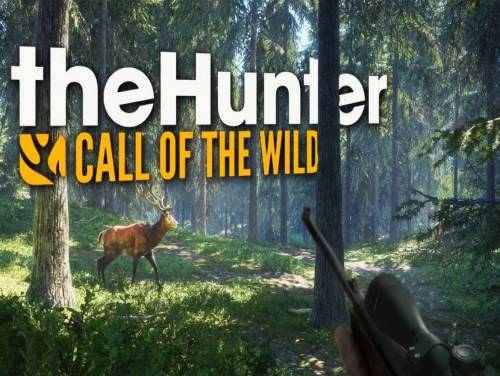 Bem-vindos na pagina relativa aos truques de theHunter: Call Of The Wild. Lhes mostramos todo o material que temos encontrado, sendo esse um site completamente dedicado aos truques e ao detonado dos videogames.
Esperamos que possa ajudar voce e que voce possa apreciar nosso trabalho. Se voce tem truques para sugerir, comente ou contate-nos e atualizaremos a pagina.
TheHunter: Call of the Wild é um jogo de caça definido em um mundo aberto cheio de vida selvagem e muito realista. A experiência de caça em single-player ou multiplayer, dependendo de sua presa, e o desenvolvimento de habilitar interessantes para o seu personagem no decorrer do jogo.
theHunter: Call Of The Wild foi publicado o 16/02/2017 para PC / PS4 / XBOX ONE. Nos preocupamos em atualizar o elenco das consolas para as quais o jogo foi publicado na eventualidade que os truques se aplicassem também à novas consolas.
Descubra varios truques, conselhos e estrategias para theHunter: Call Of The Wild (PC / PS4 / XBOX ONE): Congelar Animais e Definido Horário de 8H.
Disponivel também o trainer para theHunter: Call Of The Wild. Um trainer é um programa que adiciona truques ao jogo se utilizado enquanto ele està em execuçao. No fundo da pagina tem uma lista de truques que é possivel desbloquear com este programa.
Temos também a lista dos resultados com junto uma pequena explicaçao traduzida sobre como obte-los.
Passamos a lhes mostrar os truques depois da introduçao que temos escrito.