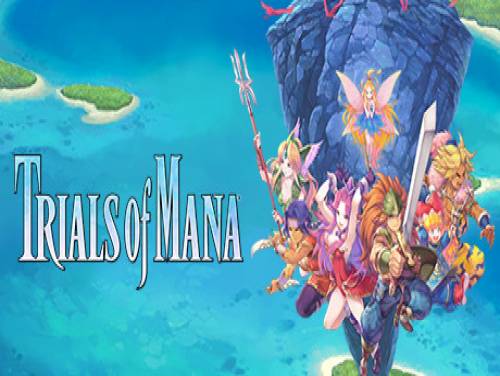 Bem-vindo em Apocanow! Este artigo fala de truques e codigos do jogo Trials of Mana e e contém todo o material video-ludico relativo a este jogo, em particular também trainers, resultados e eventuais detonados.
Esperamos que possa ajudar voce e que voce possa apreciar nosso trabalho. Se voce tem truques para sugerir, comente ou contate-nos e atualizaremos a pagina.
Ensaios de Mana é a versão moderna do terceiro jogo da memorável série de Mana. O jogo, originalmente lançado no Japão sob o nome de Seiken Densetsu 3 foi completamente refeito em 3D.
Este jogo foi emitido o 24/04/2020 e os truques que possuimos sao validos para PC / PS4. Este elenco serà atualizado no tempo cada vez que nos daremos conta da existencia de novas consolas nas quais Trials of Mana foi publicado.
Descubra varios truques, conselhos e estrategias para Trials of Mana (PC / PS4): HP ilimitado e MP ilimitado.
Além disso Trials of Mana voce pode baixar também o trainer pormo oferecido por outros. Se utilizado junto ao jogo, este trainer lhe permitirà ativar truques que voce nao poderia obter de outra maneira.
Disponivel ao final do artigo também a lista dos resultados deste jogo com uma indicaçao sobre como desbloquea-los.
Depois dessa introduçao sobre o jogo, eis os truques que temos prometido.