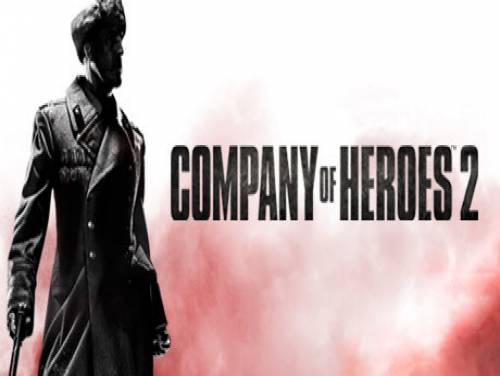 Bem-vindos na pagina relativa aos truques de Company of Heroes 2: Complete Collection. Lhes mostramos todo o material que temos encontrado, sendo esse um site completamente dedicado aos truques e ao detonado dos videogames.
Se voce possui outro material, nao hesite em posta-lo ou manda-lo para nos. Estaremos felizes de posta-lo no artigo com eventuais agradecimentos.
Experimente a mais recente plataforma RTS da Segunda Guerra Mundial com COH 2 e suas expansões. Este pacote inclui o jogo básico, que você pode atualizar mais tarde comprando The Western Front Armies, Ardennes Assault e / ou The British Forces. Encontre mais informações abaixo.
Os truques que possuimos sao validos para PC e deveriam ser todos aqueles validos desde quando o jogo saiu, ou seja o 25/05/2013. Atualizamos o elenco das consolas cada vez que uma é adicionada à lista.
Descubra varios truques, conselhos e estrategias para Company of Heroes 2: Complete Collection (PC): Editar: Combustível (equipe do jogador) e Editar: Combustível (equipe adversária).
Podemos lhe oferecer, além disso, também o trainer deste jogo. Numa pagina dedicada voce poderà baixar o trainer de Company of Heroes 2: Complete Collection, que lhe permitirà desbloquear novos truques nao desbloqueaveis em outra maneira.
Debaixo dos truques voces encontrarao também a lista dos objetivos para este jogo com uma pequena explicaçao sobre como obté-los todos.
Depois dessa introduçao sobre o jogo, eis os truques que temos prometido.