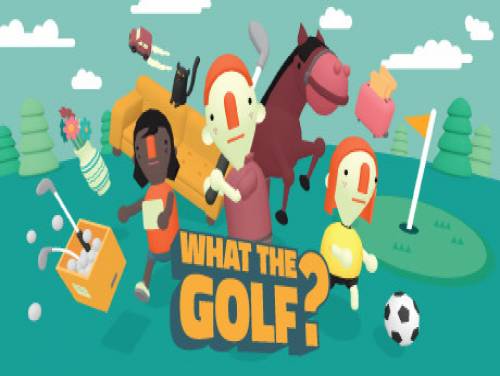 Estamos felizes de lhe apresentar este artigo dedicado aos truques e aos codigos de WHAT THE GOLF?. Aqui voces encontrarao todos os recursos que a nossa redacçao encontrou sobre WHAT THE GOLF?, em particular, além daquilo que està escrito, também trainers e resultados.
Poderao nao ser todos! Se voce encontrou algo novo contate-nos ou comente este artigo e estaremos felizes de adicionar o teu material àquilo que jà existe.
Para pessoas que odeiam golfe - praticado por pessoas que nada sabem sobre golfe.
Os truques que possuimos sao validos para PC e deveriam ser todos aqueles validos desde quando o jogo saiu, ou seja o 22/10/2020. Atualizamos o elenco das consolas cada vez que uma é adicionada à lista.
Descubra varios truques, conselhos e estrategias para WHAT THE GOLF? (PC): Dicas Úteis.
Disponivel ao final do artigo também a lista dos resultados deste jogo com uma indicaçao sobre como desbloquea-los.
E agora finalmente os tao esperados truques para este jogo.