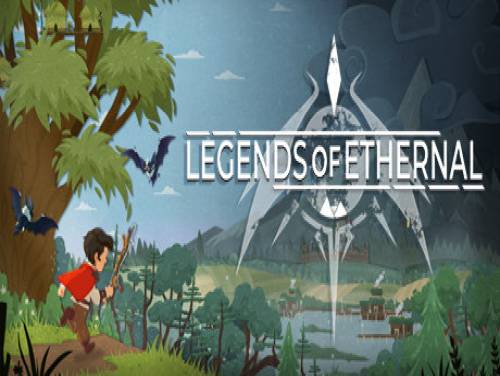 Bem-vindos na pagina relativa aos truques de Legends of Ethernal. Lhes mostramos todo o material que temos encontrado, sendo esse um site completamente dedicado aos truques e ao detonado dos videogames.
Se voce possui outro material, nao hesite em posta-lo ou manda-lo para nos. Estaremos felizes de posta-lo no artigo com eventuais agradecimentos.
Legends of Ethernal é um jogo de ação e aventura 2D para um jogador no qual você deve explorar ambientes lindamente elaborados, resolver quebra-cabeças inteligentes e lutar contra criaturas tenazes para descobrir a verdade sobre o desaparecimento de seus pais.
Este jogo foi emitido o 30/10/2020 e os truques que possuimos sao validos para PC. Este elenco serà atualizado no tempo cada vez que nos daremos conta da existencia de novas consolas nas quais Legends of Ethernal foi publicado.
Descubra varios truques, conselhos e estrategias para Legends of Ethernal (PC): Dicas Úteis.
Debaixo dos truques voces encontrarao também a lista dos objetivos para este jogo com uma pequena explicaçao sobre como obté-los todos.
Obrigado por ter lido esta breve introduçao. Vamos lhe mostrar os truques agora.