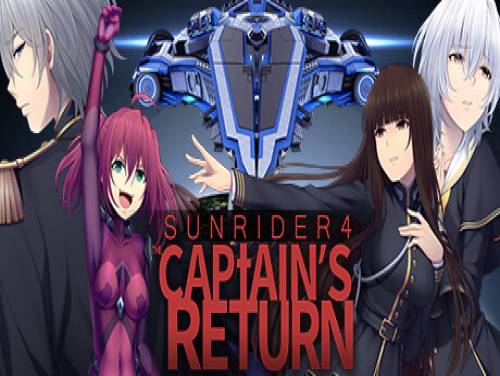 Bem-vindo no artigo deste site associado aos truques e aos desbloqueaveis de Sunrider 4: The Captain's Return. Todos os secretos conhecidos relativos a este jogo estao presentes nesta pagina.
Se voce consegue achar outros, nao hesite a envia-los pra nos. Os adicionaremos àqueles jà existentes com eventuais agradecimentos publicos.
O capitão Kayto Shields retorna do exílio em Sunrider 4: Return of the Captain para uma nova aventura espacial!
Este jogo foi emitido o 08/01/2023 e os truques que possuimos sao validos para PC. Este elenco serà atualizado no tempo cada vez que nos daremos conta da existencia de novas consolas nas quais Sunrider 4: The Captain's Return foi publicado.
Descubra varios truques, conselhos e estrategias para Sunrider 4: The Captain's Return (PC): Saúde, energia e velocidade de jogo ilimitadas.
Voce quer mais truques e que funcionem? Entao voce tem que experimentar o trainer dei Sunrider 4: The Captain's Return disponivel neste site. Baixà-lo e utiliza-o enquanto voce joga: lhe permitirà desbloquear novos truques que caso contrario nao seriam desbloqueaveis.
Para voces temos colocado a disposiçao também a lista dos resultados deste jogo com uma explicaçao traduzida automaticamente sobre como desbloquea-los.
Obrigado por ter lido esta breve introduçao. Vamos lhe mostrar os truques agora.