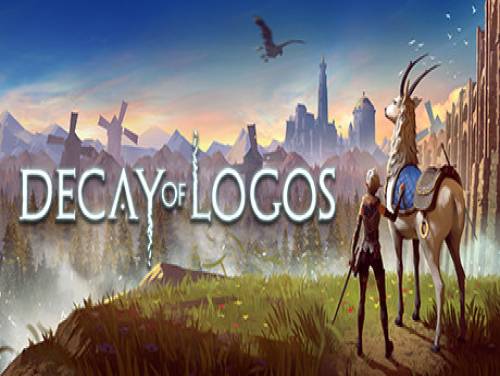 Bem-vindo em Apocanow! Este artigo fala de truques e codigos do jogo Decay of Logos e e contém todo o material video-ludico relativo a este jogo, em particular também trainers, resultados e eventuais detonados.
Se voce consegue achar outros, nao hesite a envia-los pra nos. Os adicionaremos àqueles jà existentes com eventuais agradecimentos publicos.
Mergulhe no mundo de Decadência Do Logos e revela os seus mistérios. Explore as antigas masmorras, lutar contra inimigos implacáveis e viaja através de uma vibrante reino de fantasia está interligado com a sua mística companheiro de alces.
Todas as informaçoes sobre os truques conteudas neste artigo sao validas para Decay of Logos desde o 30/07/2019, para consolas PC / PS4 / XBOX ONE / SWITCH. A lista é atualizada cada vez que o jogo é publicado para uma nova consola.
Descubra varios truques, conselhos e estrategias para Decay of Logos (PC / PS4 / XBOX ONE / SWITCH).
Disponivel neste site tem também o detonado de Decay of Logos: uma video guia feita de videos do Youtube poderà ajudar voce do começo até o fim do jogo e frequentemente também através dos secretos e dos cromos no jogo. Voce poderà encontrar tudo na nossa pagina oficial dedicada ao detonado de Decay of Logos
Se voces querem muitos truques para Decay of Logos hoje é o dia de voces! Temos à disposiçao um traineir que, uma vez baixado e utilizado durante o jogo, lhe permitirà desbloquear muitos truques. A lista de truques desbloqueados voces podem encontrà-la mais em baixo.
Ao final da pagina voces poderao ler a lista dos objetivos que voces querem conseguir para as correspondentes consolas, junto a uma pequena explicaçao sobre como consegui-los.
Depois dessa introduçao sobre o jogo, eis os truques que temos prometido.