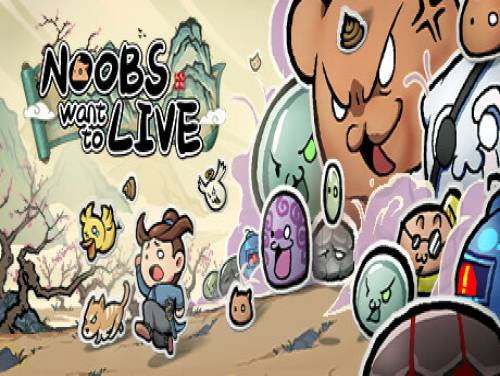 Lhes apresentamos a pagina de Apocanow dedicada aos truques e aos secretos de Noobs Want to Live! Nela se podem encontrar todos os desbloqueaveis e as estrategias para continuar com o jogo, para superar partes dificeis e descobrir novas partes do jogo.
Poderao nao ser todos! Se voce encontrou algo novo contate-nos ou comente este artigo e estaremos felizes de adicionar o teu material àquilo que jà existe.
Noobs Want to Live é um roguelike de ritmo acelerado com diferentes personagens e um grande conjunto de habilidades para escolher (até mesmo sinergizar uns com os outros!) Lute, mate, cresça.Cada corrida é uma nova chance de criar uma construção de rolo compressor!
Noobs Want to Live foi publicado o 13/01/2023 para PC. Nos preocupamos em atualizar o elenco das consolas para as quais o jogo foi publicado na eventualidade que os truques se aplicassem também à novas consolas.
Descubra varios truques, conselhos e estrategias para Noobs Want to Live (PC): Saúde ilimitada, moedas e ouro, velocidade de jogo e modo de deus.
Muitos truques para voce graças ao trainer de Noobs Want to Live que se pode baixar nesta pagina! Um trainer é um programa que lhe permite modificar o jogo de maneira segura adicionando truques nao existentes anteriormente. Vai poder encontrar tudo nesta pagina!
Debaixo dos truques voces encontrarao também a lista dos objetivos para este jogo com uma pequena explicaçao sobre como obté-los todos.
E agora finalmente os tao esperados truques para este jogo.